By The Minimalist Society
Thoughtfully designed, meticulously crafted.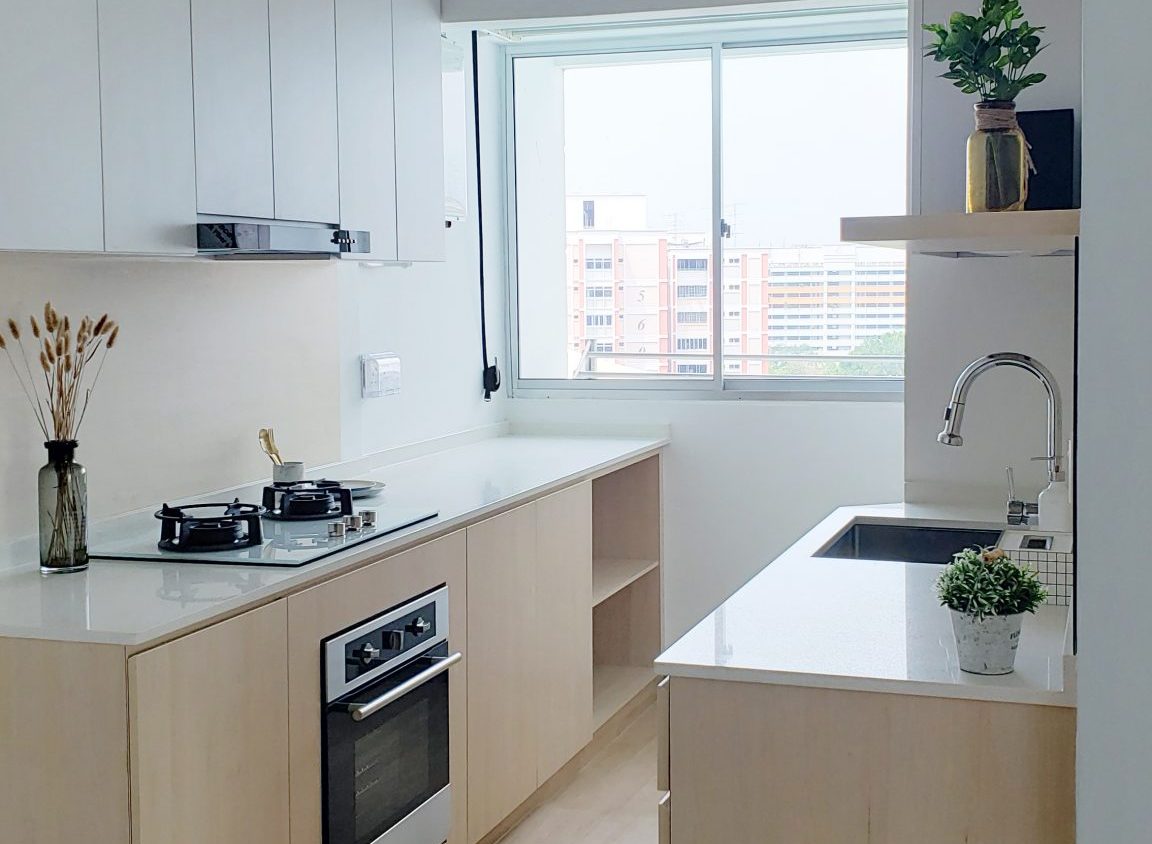 The client chanced upon The Minimalist Society on Facebook as he was searching for Muji interior inspirations for their home. The works we've done and the direction we envisioned for their place was well-aligned to what they were looking for.
Before Renovation: Some Pain Points 
The existing kitchen was dull looking & unwelcoming. 

Bathrooms had odd growths and odours

Existing discoloured materials showing signs of water leaks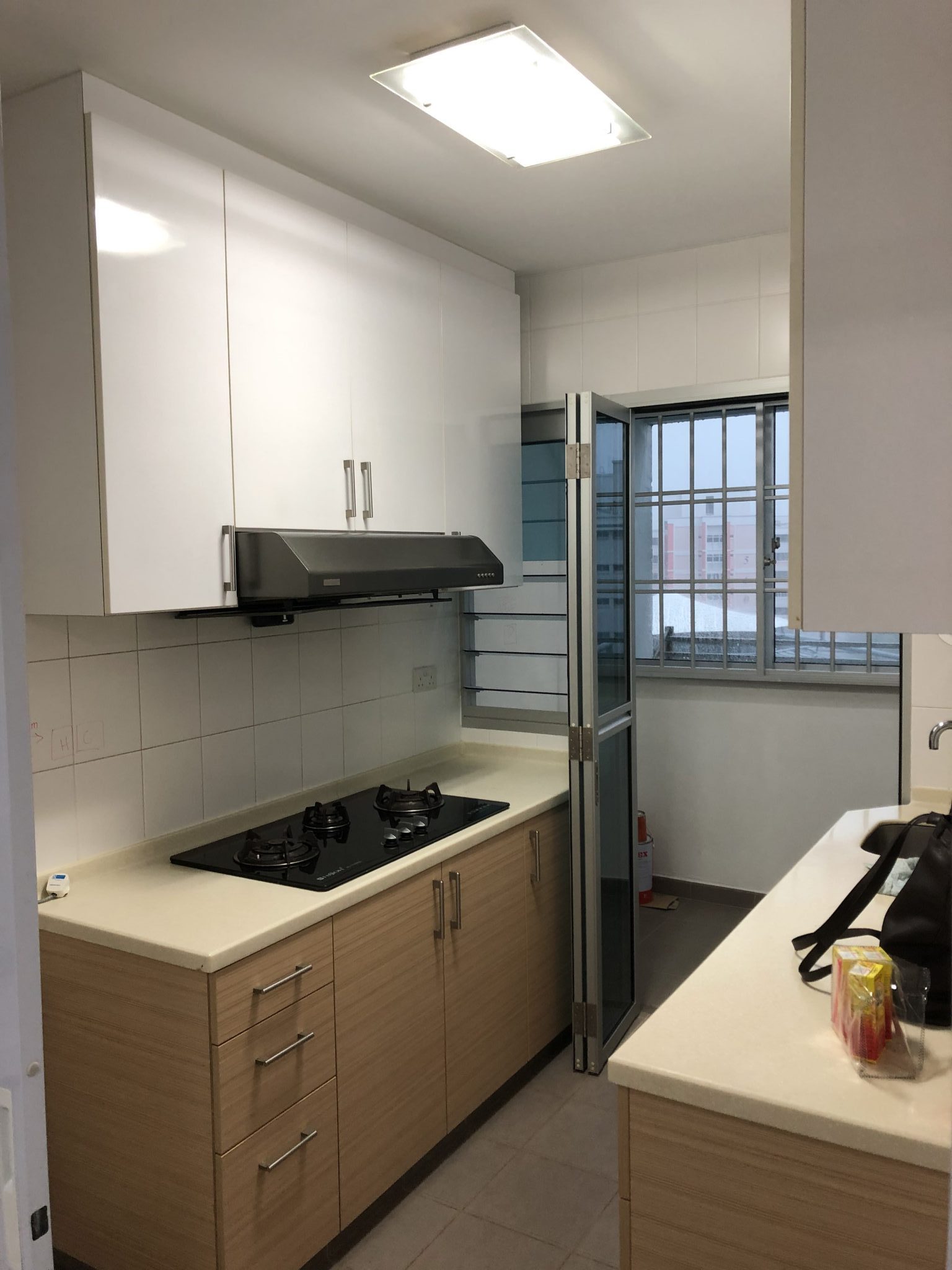 From Homeowners: Renovation Requests
A muted colour palette overall

Remodelling of the toilets 

Needed a full-height cabinet to stow away the shoes
Although the kitchen doesn't feature many pops of colour, the white and lighter woods help to exude a chill vibe that gives one a sense of calmness. This is accompanied with the wood tone flooring which keeps the space warm and cozy.
As requested, we wanted to ensure that the family has a food haven for them to enjoy making and cooking delicious recipes. We expanded the space by taking down the service yard window and merging it with the kitchen. This added more area for storage and created more counter space for the homeowners.
Keeping to the theme, we also refreshed the look of the bathroom. We kept things simple by choosing a light grey wall tiles and dark grey flooring. With that, we furnished the vanity area with a wooden texture to give a nice contrast to the space.
We are delighted to say that the homeowners are pleased with the design transformations. They get to come back to a bright and spacious house, which definitely brings a smile to their faces.