By The Minimalist Society
Thoughtfully designed, meticulously crafted.
This newlywed couple was looking to build a home to celebrate their life together. They were looking for something that was Scandinavian yet contemporary. They visualised an open space with hints of white, grey, blue and woody tones. It had to be something warm and homely.
Before Renovation: Some Pain Points 
The BTO flat had limited space 

The homeowners were worried about insufficient seating in the living room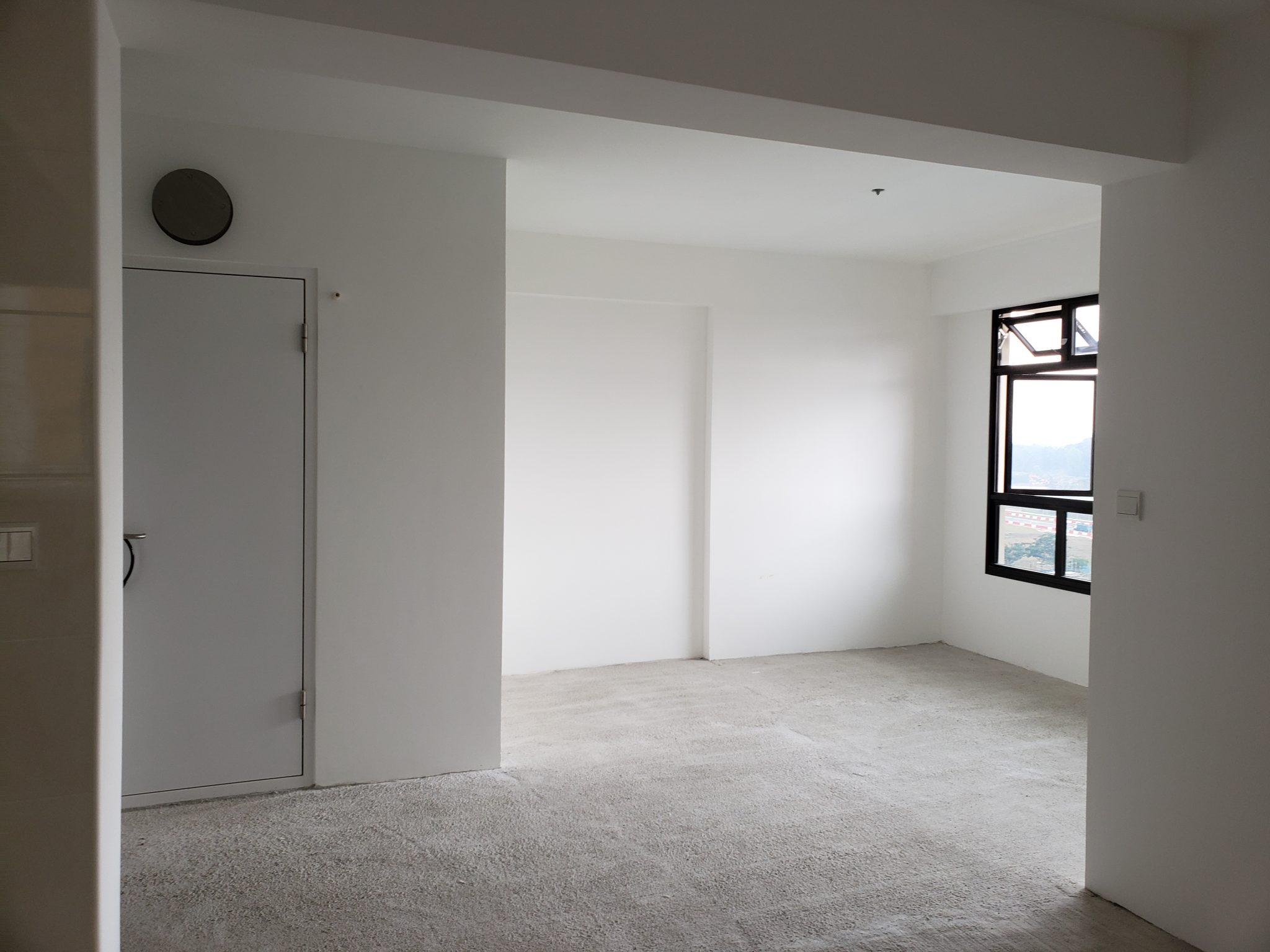 From Homeowners: Renovation Requests
To make it look bright and refreshing 

Wanted to maintain a youthful environment 

Likes a pop of colour

They wanted to have sufficient space to host their guests
To maintain the spacious atmosphere of the house, we integrated a storage cabinet so that the TV console and the bay window were connected together. We love how this allows the homeowners to declutter their items, and it also created an extension to the living room which opened up more space.
For the study area, we installed LED lights and powerpoints around the table. This functions as a work station for the homeowners to work from home.
For the master bedroom, instead of the usual L-shape wardrobe, we went with single row to maintain the spaciousness. We also doubled up the study desk nook area to function as a bedside table. This gave the room so much more space for the couple to rest and relax.
With their hectic work life, the homeowners are really happy about how their home turned out. The house was exactly what they envisioned their first home to be, it had the right amount of warmth and space for them to start their lives off together. It was their mini-retreat after a long day hustling, and a safe haven for them to create memories for now on.